Every year I try to do a post about the half time show for the superbowl. Here are my thoughts.
I am very very glad that the superbowl halftime shows are again featuring pop acts. After the "wardrobe malfunction", I felt that the shows really lost touch with the "something for everybody" theme for the superbowl.
Since 2004 was the year of the halftime show problem, we will use that as a middle point to show who played them 10 years before and after.
So what is the commonality? Ricky Kirshner! Thank you for saving the superbowl halftime show!
Before 2004, the most pop acts were those produced by radio station conglomerates and MTV. After that, the NFL wanted to have a more "wholesome" halftime show to avoid any negative PR. However, what happened was that for 7 years after, mediocre performances by non-relevant, non current performers ruined the hype of the superbowl show for an entire generation of people.
So what did this do? Exposed people to older bands right in the prime of their musical listening lives. I contend this gave birth to the "hipster". The young 20 something who has a beard, wears flannel and listens to the Beatles and the Who non stop while shunning pop music.
NFL, you have some mighty power to influence culture. We traded in our frosted perms, bellbottoms and tanktops of N*Sync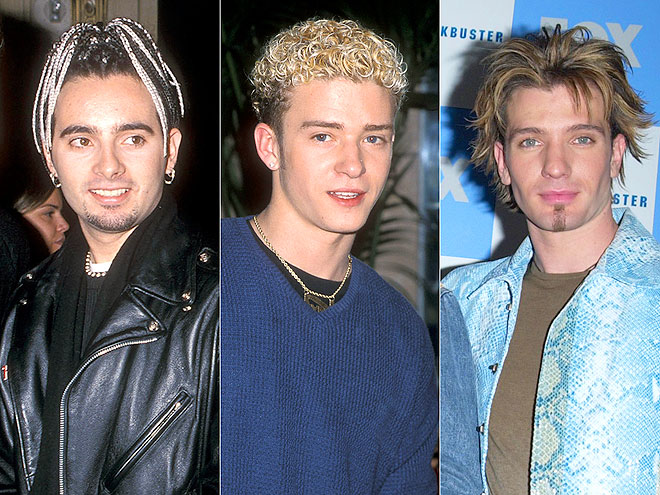 and got neckbeards, skinny pants and flannel.
Let's see what the next 10 years brings us...Here is the list.

1994:
1995:
1996:
1997:
1998:
1999:
2000:
2001:
2002:
2003:
2004:
Performer(s): The Who, Funkus Maximus
Producer: White Cherry Entertainment
Performer(s): Madonna, LMFAO,[22] Cirque du Soleil,[23] Nicki Minaj,[24] M.I.A.,[25] Cee Lo Green,[22] Andy Lewis,[26] Avon High School Drumline, Center Grove High School Drumline, Fishers High School Drumline, Franklin Central High School Drumline, Southern University Dancing Dolls, 200 Person Choir consisting of Indianapolis locals
Producer: Ricky Kirshner